May 27, 2023
LONG LIVE OUR CLOTHES GATHERING - Moi Namaste's lifecycle partnership with Dome Upcycling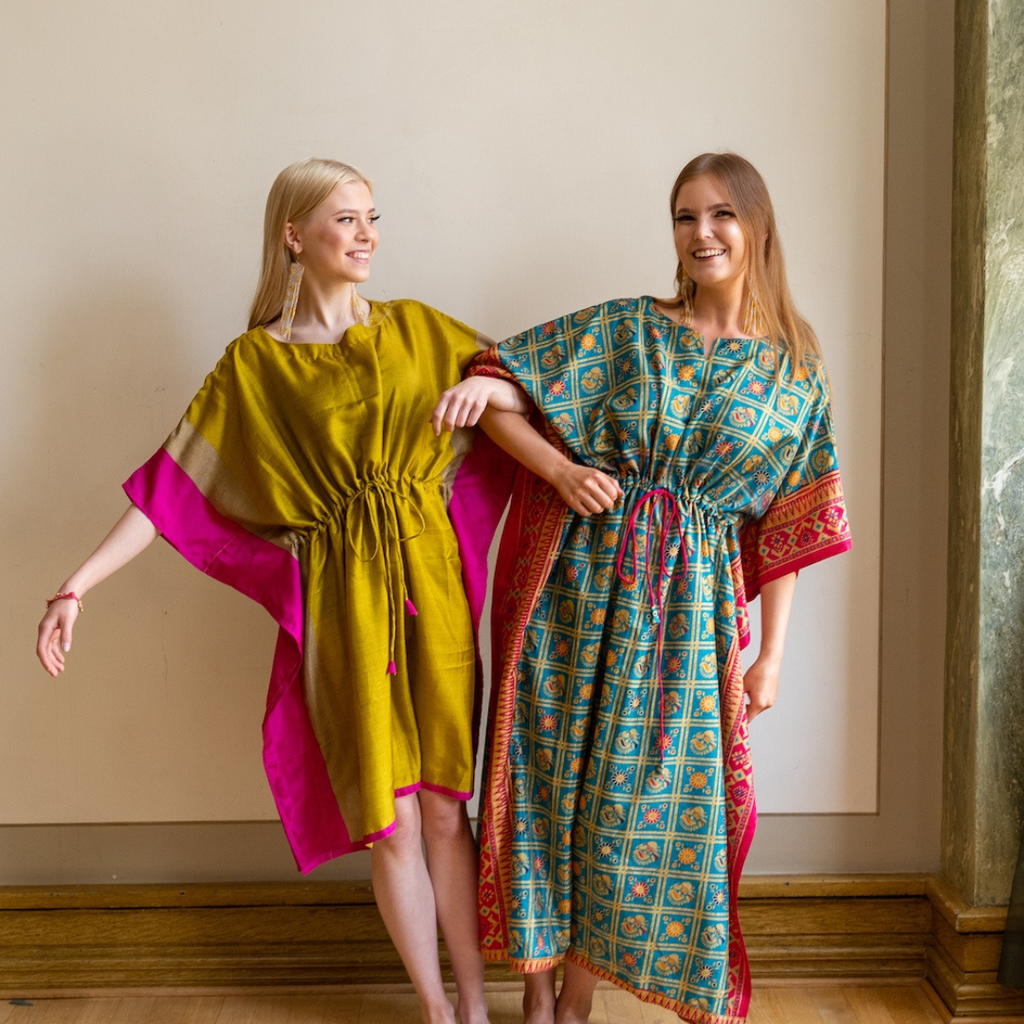 Did you know millions of tonnes of textiles, mostly fast fashion, are discarded into landfills every year? As per Ellen MacArthur Foundation, the equivalent of a rubbish truckload of clothes is burnt or buried in a landfill EVERY SECOND.
As fashion brands, we are part of the problem. Mostly creating without demand and without thinking through the life cycle of our production. At Moi Namaste, we value and care for the people in our supply chain and the planet. We only use vintage or post consumer waste, deadstock, pre-consumer waste and handcrafted natural materials to design our collections. We also do our best to create capsule collections in order to create at par with customer demands.
But just like any other brand in the world, we do not sell 100% of our production. Global brands often cut or burnt their "deadstock" to keep its premium value OR sent them off as textile waste to developing nations treating the global south as a dumping ground. (Greenpeace, 2022)
For Moi Namaste, we want to reinvent how we utilise and give a longer life to our previous collections. Based out of Helsinki, we have partnered with an amazing initiative, run by an expat Isabella Haas, Dome Upcycling to extend the lifecycles of our collections from previous seasons.
Dome Upcycling is a creative space and shop where circular-minded makers and customers can meet and promote the well-being of people and the planet. They offer mending services, upcycling workshops and training, preloved fashion and accessories from Finland and Italy and hand-made items from local women entrepreneurs.
To understand what we are building together, we invite you to "LONG LIVE OUR CLOTHES" gathering at Dome Upcycling in Itis Shopping Centre on Thursday, 1st of June from 6 pm to 8 pm. On this particular evening, you can purchase selections from our previous seasons for up to 50% off!
Come and network with like-minded people, makers and customers, and get a chance to rescue unique fashion items at a super discount of up to 50% only during that evening. Please RSVP by 31st May as we have limited capacity but feel free to bring your friends 🌞
As the author Orsola de Castro says, taking care and elongating the life of our clothes in today's world can be our act of resistance.
If you are in Helsinki, join us! RSVP here!