June 14, 2022
Moi Namaste's Midsummer Essentials!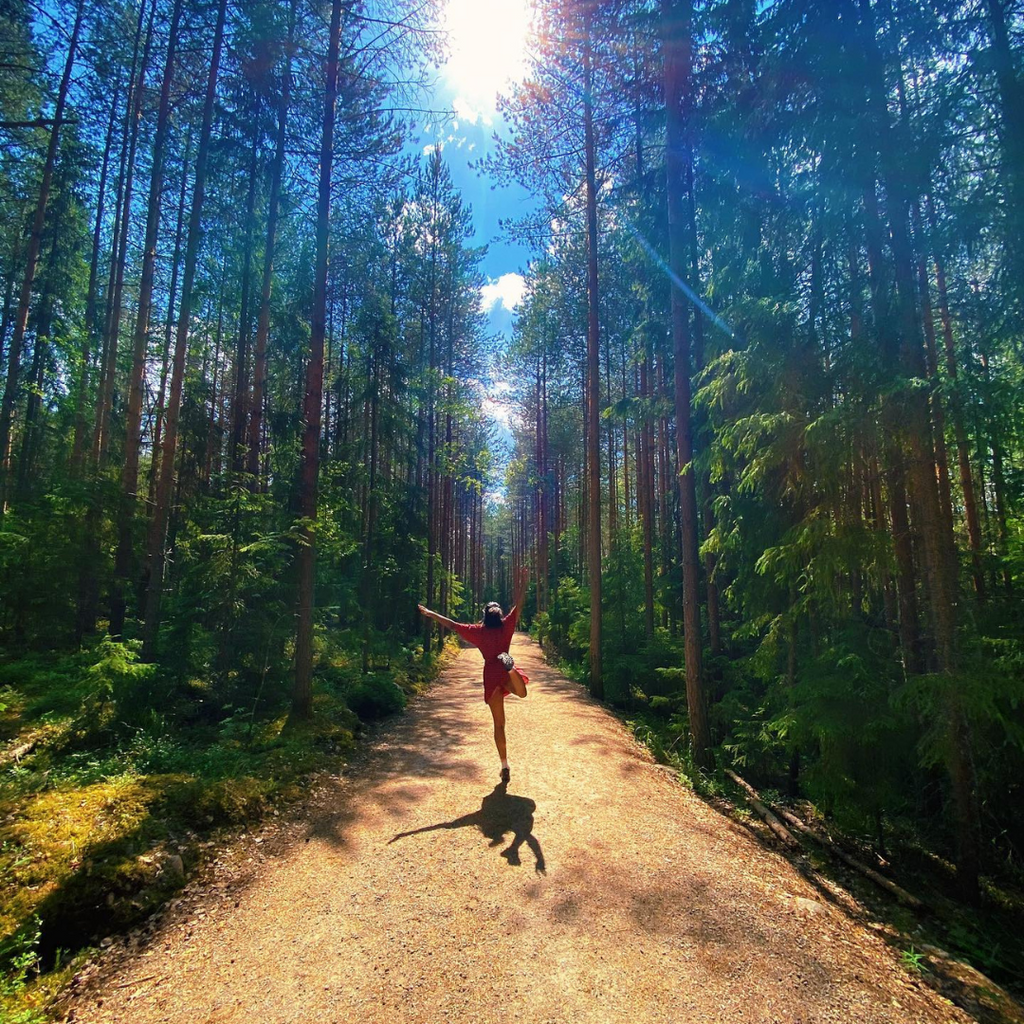 Juhannus is just around the corner and holds a special place in the Finnish calendar! For those who don't know, the word "Solstice" is derived from the Latin words Sol+systere, meaning "Sun"+ "standing still."  The Summer Solstice is the longest day and the shortest night of the year. Following this Solstice, the days get shorter, the nights longer.

Juhannus, for me, will entail hanging out with mummo (grandma in Finnish), meeting extended family, a lot of barbecuing with sauna and skinny dipping dispersed every now and then over the long weekend! 

As a summer child myself, this is my favourite time of the year (and Finnish calendar) and so wanted to share a few MUST DO things that I will be practicing this Summer Equinox!
Find a moment to Manifest
We are somewhat half-way through the year and what better opportunity to sit back and reflect on the year gone by. My favourite activity is to "look back to look forward". I do it by writing down all the wishes & desires I hope to manifest in a jar and open it at the end of the year. Yes, maybe not all wishes come true but it is a beautiful exercise to put your desires out into the universe! 
Play with Fire!
The sun is the symbol of the fire element of the solstice. One school of thought suggests setting intentions with a fire ritual! In many Hindu rituals followed back in my home country, India, burning the evil spirits in a fire is a MUST DO! And so, the ritual seems fairly easy to do with all the kokot (bonfires in Finnish) being burnt all across Finland! If you are celebrating outside with a fire, I recommend dancing around the fire ;) and if available, burn plants like chamomile, or lavender for good health and calm.
Try out some traditional Finnish Juhannus rituals
Forage seven wild flowers, climb over seven fences and place the flowers under your pillow for the night. You'll see a dream of your future mate. I already have that covered but it is also said that by doing this ritual, you'll dream of yourself achieving your biggest ambitions and confronting your fears. Who doesn't want that! :)
Finally, I urge you to take care of yourself in this merry time. Not everyone is an extrovert, not everyone enjoys the never-ending day light! So engage with what your body is being called to do. And stay hydrated! (I mean water!)
Lot's of love & Hyvää juhannusta!
Pukhraj & Moi Namaste family