October 26, 2023
Introducing "NOSTALGIA" - A Culinary Journey Across Borders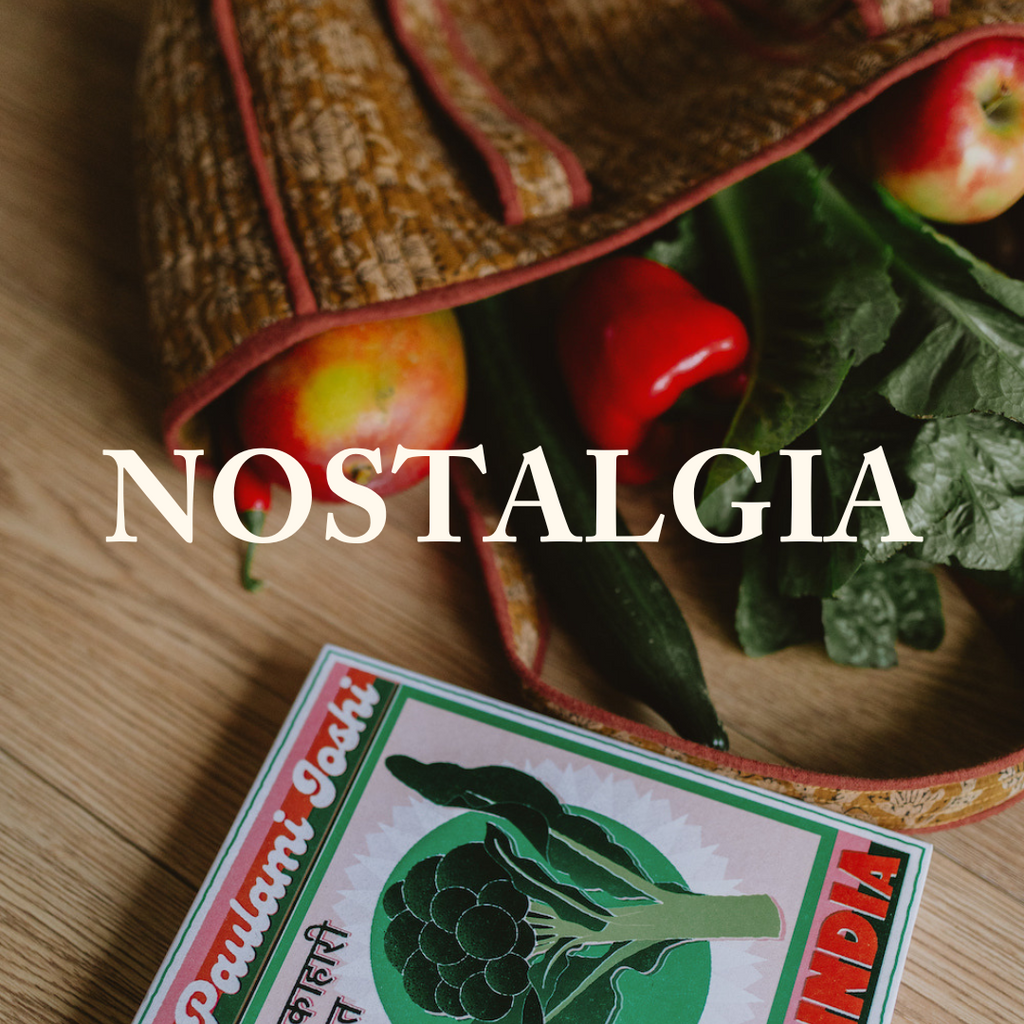 As the year moves into its cooler months, a feeling of celebration and community enters our world. This festive season, we wanted to bring impact into this celebration.
NOSTALGIA is a journey across borders. Our new kitchen ware collection, crafted in collaboration with a renowned Indian chef, Paulami Sen, is a tribute to cherished memories.
🌿 Sustainability Meets Style: Most pieces in NOSTALGIA are made from dead-stock block printed fabric, a material that carries with it the echoes of times gone by. These fabrics, once forgotten, are now repurposed to create market bags, mittens, and aprons that embody both sustainability and style. It's a reminder that the old can be made new again, much like the cherished recipes handed down through generations.
🫖 Handloom Elegance: Our tea towels are not just towels; they're stories. Woven with a traditional handloom process, the same process that grandmothers used to make their kitchen linens, they embody the elegance and charm of a bygone era. These towels aren't just about drying dishes; they're about drying the tears of laughter, shared around the dinner table.
🎁 The Ethical Gift Choice: As the festive season approaches, we invite you to embrace the gift of NOSTALGIA. Each piece in this collection is a tangible link to traditions and flavours that have touched our hearts over the years. Share the warmth of a homemade meal, a recipe passed down through generations, and a touch of nostalgia with your loved ones. Let your gifts speak of memories shared and those yet to be made.
NOSTALGIA is not just a collection; it's an embrace of cherished moments, flavours, and stories. 
Birthed out of a decade-long friendship between our founder, Pukhraj and Paulami, we invite our global community to embrace new friendships, build new memories and celebrate the year gone by. Join us in celebrating our ancestral traditions, in weaving new memories with old threads, and in experiencing the joy of Indian cuisine as it was meant to be.
Pre-orders open on Saturday, 28th October until Saturday, 11th November for our limited-edition, festive, gifting collection, and infuse your kitchen with a touch of NOSTALGIA.